BETHLEHEM TOWNSHIP, Pa. – Individuals looking to pamper their pooches and other furry friends have a new spot to check out in Northampton County.
EarthWise Pet, offering pet food, supplies, grooming, training, day camp and more, opened March 10 at 4727 Freemansburg Ave., Unit 102, in Bethlehem Township.
The business, occupying a renovated space that previously housed a Pet Valu store in the Madison Farms complex, aims to help dogs and cats live longer, healthier and happier lives.
It's part of coalition of locally-owned and -operated pet nutrition stores and pet wellness spas striving to accomplish a unified mission – "to better the lives of our furry family members."
The company, with more than 150 locations nationwide, opened its first affiliate family-owned stores in the late 1970s in California. 
The Bethlehem Township outpost is EarthWise Pet's first regional location, supplementing nearby venues in Exton, Chester County and Camden and Gloucester counties in New Jersey.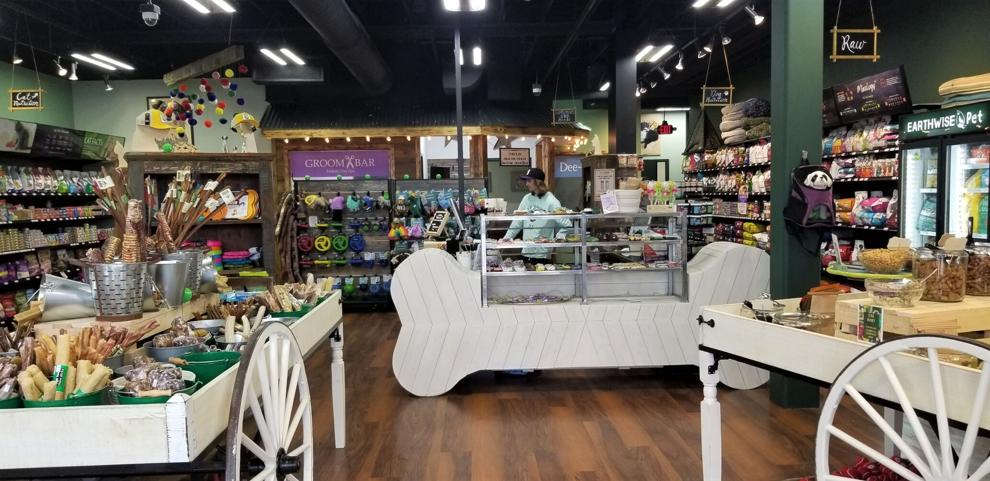 It's owned and operated by Robert and Kelley Spellman, lifelong animal lovers who are pet parents to two miniature Australian shepherds and previously ran a farm with horses, chickens, pigs and other animals.
At EarthWise Pet, the Riegelsville couple is joined by a team of pet groomers, trainers and nutritionists, including their son, Cedar. All staff members are pet nutritionists, and Kelley also is a pet dietician.
"We're a full-service nutrition center for your pets," Kelley said. "Everything in here is good for them to eat, including the treats. We also have a lot of CBD items, including treats, peanut butter and oils, that help with anxiety, as well as a wide array of vitamins and supplements to help with digestive problems, skin problems, joint mobility, kidney and liver issues – everything. If you're not sure what's wrong with your pet, we're here to help you figure it out and make it right. Nutrition consultations are free and private."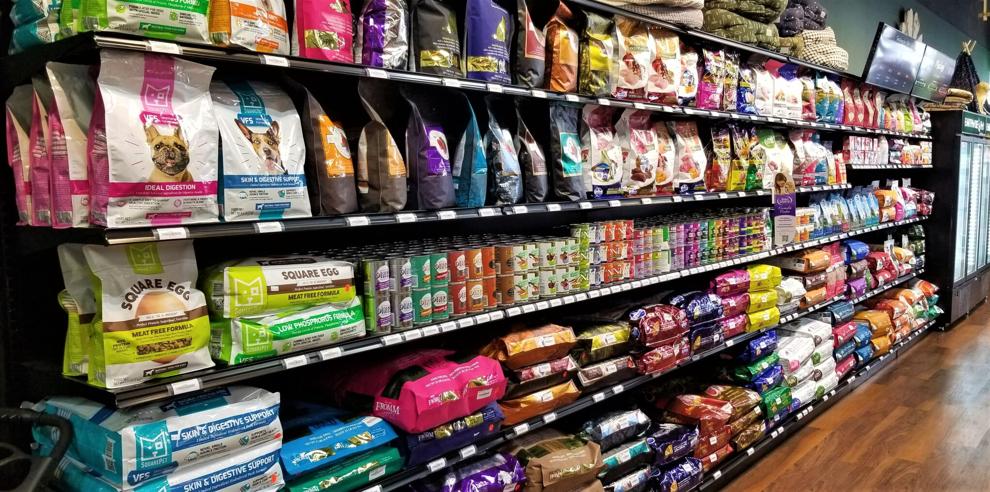 Customers also can shop a variety of pet food, which includes dozens of raw frozen and freeze-dried products, dry kibble and wet and dehydrated options from respected brands such as OC Raw, Open Farm, Steve's Real Food and Northwest Naturals.
There's also a bakery, featuring freshly made cookies, cakes and "pupcakes" that are healthy for dogs; and a "functional treat bar," featurring unique chew items such as beef ribs, duck hearts, lamb ears and water buffalo horns.
"We sell a lot of chicken necks and elk antlers," Kelley said.
Natural pet food offerings are vetted extensively, and all food items selected for stores are meat-based and free of corn, wheat, soy and by-products.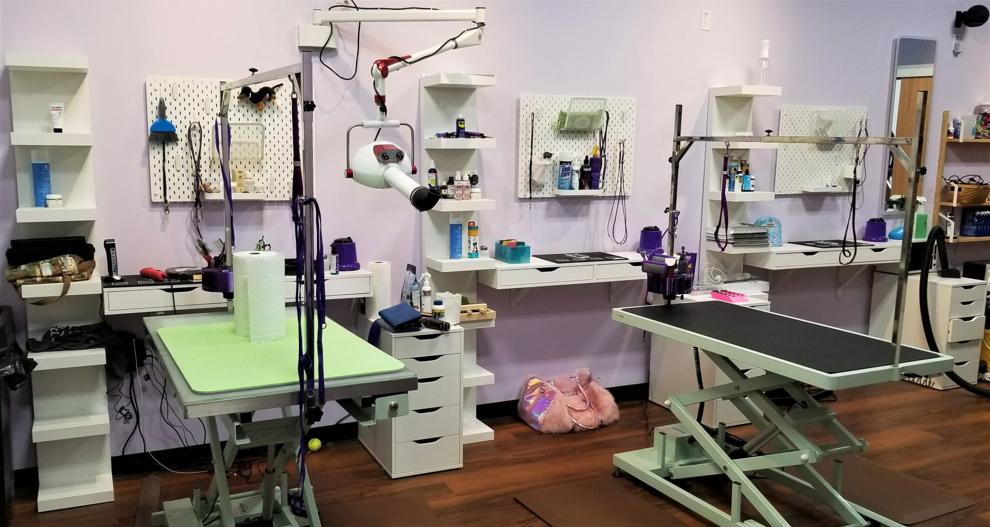 Trained staff members offer recommendations that are scientifically backed and based on the latest pet nutrition research and information to help customers find the most biologically appropriate foods for their pets.
"What really attracted us to EarthWise is that the company vets every single thing that we carry foodwise," Kelley said. "They look at where the animals are raised, how the animals are raised, what types of bags the food is packaged in, the whole shebang. Furthermore, the company's nutritionists continue to stay up on everything. They keep their eyes on companies' products, and if a company starts to lower their standards, their products leave our shelves."
In addition to food and treats, the Bethlehem Township location offers a wide array of other pet items, including clothes, collars, leashes, toys, beds, carriers and birthday party accessories such as hats and bowties, along with a self-wash room and services that include grooming, training and day camp.
In the self-wash area, individuals can give their pets a thorough cleaning at one of two stations. Sessions, $20 each, include all the necessary supplies, including shampoo, conditioner, aprons, towels, high-powered blow dryers and brushes.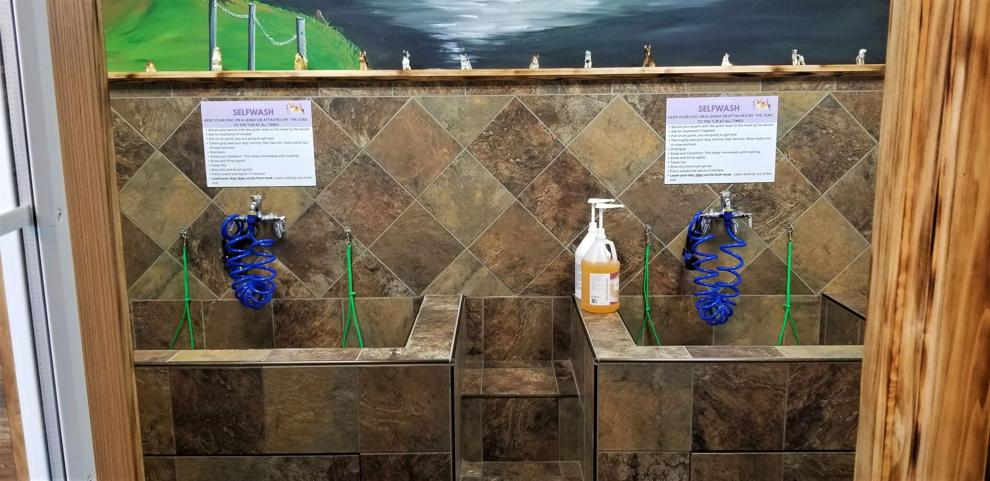 "People can come in with their pets, give them a really a great wash and leave the mess behind," Kelley said. "Also, if someone has two small dogs and wants to do them both in the same tub, I'm OK with that."
At the GroomBar, individuals can bring their cats and dogs of all breeds and sizes for coat care, including shampoo and conditioning, fur clipping and brushing, along with other grooming needs such as facials and skin-specific mask treatments, whole body massage, paw softening therapy and deshedding.
The GroomBar uses all-natural shampoos and conditioners, free of harsh chemicals. Spa services start at $45.
"We are a holistic, stress-free spa," Kelley said. "A lot of dogs hate being groomed, and we're not going to push them past their tolerance level. So, we're patient and accommodating, and we make sure that we pamper your pets to give them a great spa day."
Lastly, EarthWise Pet offers dog training, including classes focusing on manners and tricks, along with day camp, where your four-legged family members can frolic in a custom-built indoor dog park with other dogs and toys.
For day camp, a meet-and-greet is needed to acquaint staff members with your dog prior to drop-off day, and only dogs under 40 pounds are accepted to allow them room to roam. Day camp rates are $24 for a half day (up to five hours) and $42 for a full day.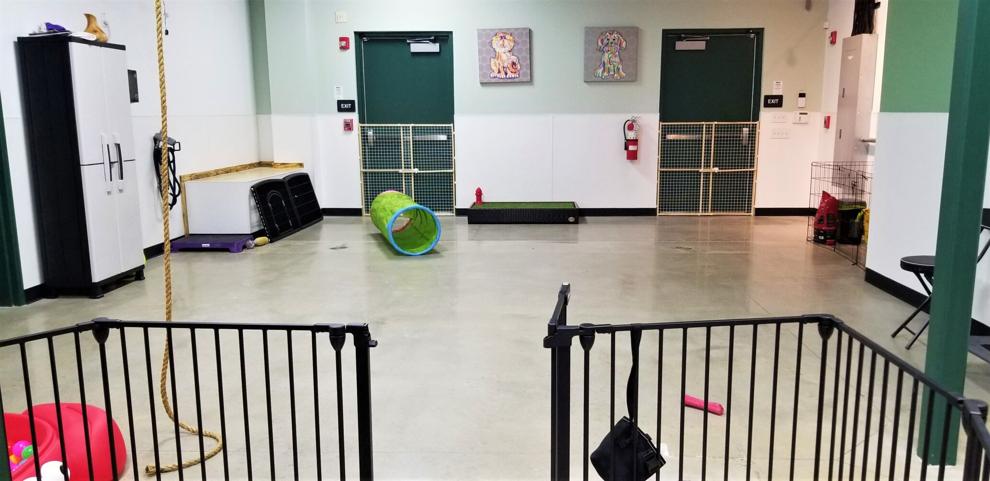 "It's considered enriched day camp as our day camp leaders are also trainers," Kelley said. "So, when appropriate, they can work with the dogs on skills or manners. But it depends because sometimes the dogs are doing so great playing togetherer that we just let them be."
The new EarthWise Pet location, next to Starbucks, also gathers donations for local animal rescue groups and nonprofit organizations, with this month's recipient being Camp Papillon Animal Shelter in Stroudsburg.
Shopping hours are 10 a.m. to 7 p.m. Monday through Friday, 10 a.m. to 6 p.m. Saturdays and 11 a.m. to 4 p.m. Sundays. Day camp is offered 7 a.m. to 6 p.m. Monday through Friday, and grooming is by appointment (beginning at 8:30 a.m.). Info: 610-829-9809; earthwisepeteaston.com.
More in Bethlehem Township
Developer proposes hotel, banquet hall on William Penn Highway in Bethlehem Township
BETHLEHEM TWP., Pa. – Bethlehem Township's planning commission will take a look Monday at an early plan for a new complex along William Penn Highway.
A 34-room hotel, a restaurant and villas are proposed for a 9.7-acre tract at 4401 William Penn Highway. Read more.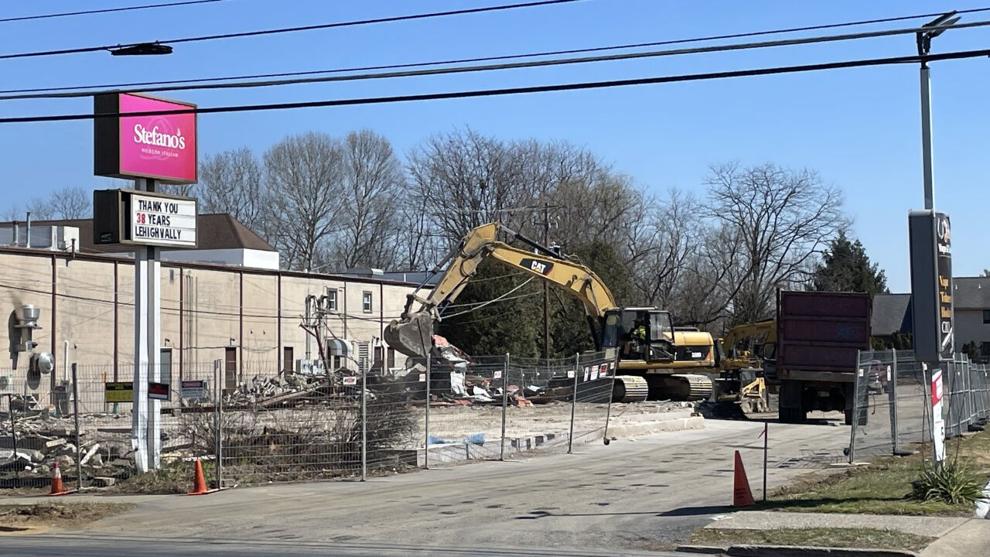 Landmark Bethlehem restaurant Stefano's is down, making way for apartments
BETHLEHEM TWP., Pa. – The old Stefano's restaurant in Bethlehem has finally come down, making way for a smaller restaurant and 61 apartments.
The Italian restaurant was the scene of thousands of dates, family events, and gatherings after children reached landmarks at nearby churches and schools. First Communions and graduations were celebrated, rehearsal dinners were held, and anniversaries marked. Full story here.
Shopping center updates
3 businesses coming soon, 2 relocating and 1 closing at Lehigh Valley Mall
WHITEHALL TOWNSHIP, Pa. – The arrival of spring is bringing a flurry of changes to the Lehigh Valley Mall.
Three businesses are coming soon, two others are relocating and another is nearing its end at the two-story shopping center at MacArthur Road and Route 22 in Whitehall Township. Full story here.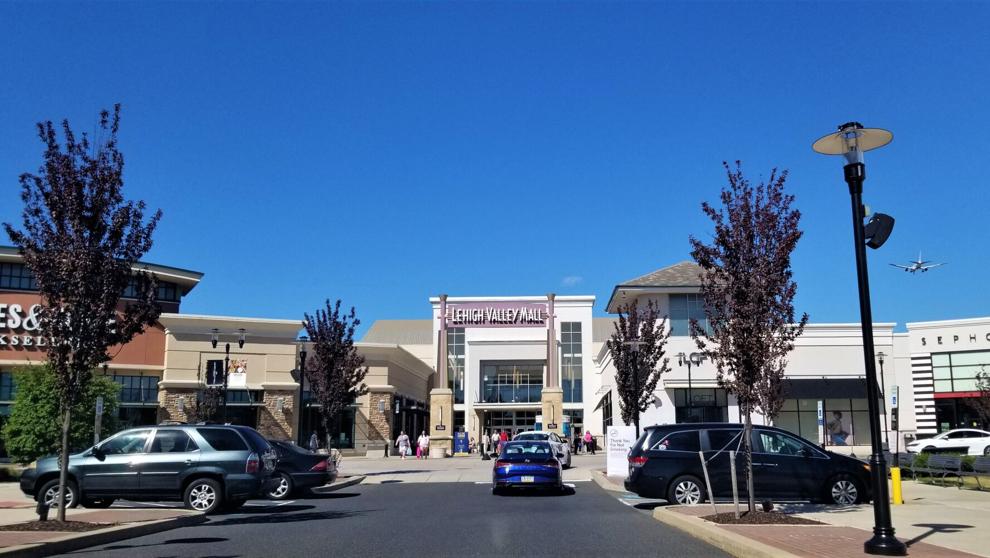 Ice cream shop opening this weekend, 2 other businesses coming soon at The Promenade Shops
UPPER SAUCON TOWNSHIP, Pa. – Spring has sprung, and with it comes a new destination for ice cream, milkshakes, and other cool treats in the Lehigh Valley.
Batch Microcreamery, offering super premium, hand-crafted ice cream, will hold a grand opening of its first storefront location 11 a.m. to 9 p.m. Saturday, March 25, and noon to 8 p.m. Sunday, March 26, at the Promenade Shops at Saucon Valley, 2880 Center Valley Parkway, Upper Saucon Township, according to a post on the business' Facebook page. Read more here. 
Asian specialties
Ramen and sushi chain, known for incorporating gold flakes into dishes, opening first Lehigh Valley restaurant
HANOVER TOWNSHIP, Pa. – A growing Japanese restaurant chain – known for incorporating 24-karat gold flakes into dishes – is set to open its first location in the Lehigh Valley.
Kinya Ramen Sushi Bar, offering "authentic Japanese foods and flavors with fun twists," is listed as coming soon to the Airport Shopping Center, 925 Airport Center Drive, Hanover Township, Lehigh County.
The space previously housed Roma Ristorante, which closed in 2020 after 10 years of business. Read more.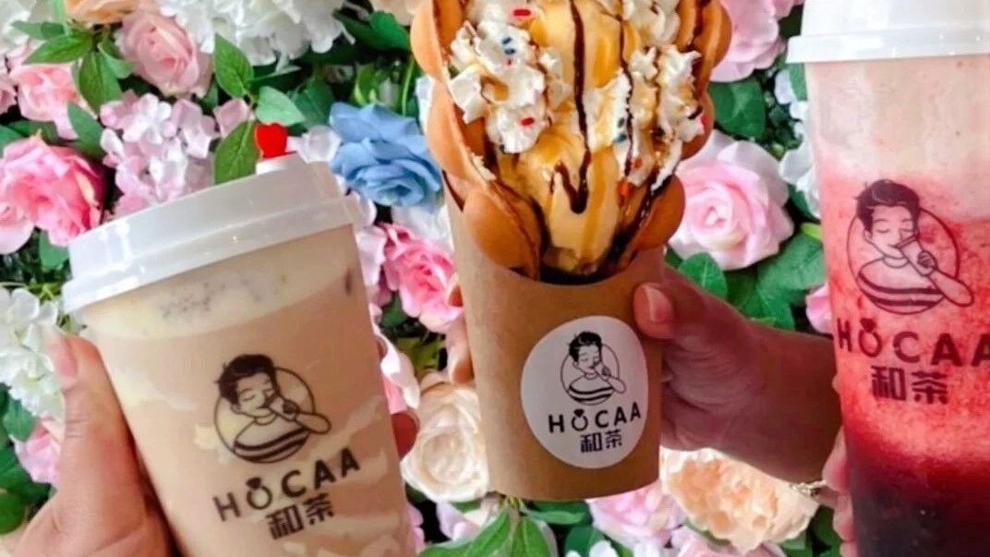 Bethlehem shop serving bubble tea, waffles opening 3 more locations in Lehigh Valley, Berks County
A Bethlehem business known for its Taiwanese drinks and street food is expanding with three additional locations in the Lehigh Valley and Berks County.
Hocaa Bubble Tea, specializing in freshly prepared bubble tea and bubble waffles, is planning to open a second location in April at the Palmer Park Mall at Nazareth Road and Park Avenue in Palmer Township, owner and manager Xi "Tony" Cheng said. Full story here. 
Following new Kutztown restaurant, Japanese dining concept expanding further with Easton location
EASTON, Pa. — A popular Japanese dining concept is continuing to increase its presence along the East Coast, including a new Northampton County outpost with robotic servers and hosts.
Takkii Ramen, a fast-casual restaurant specializing in Japanese comfort food, is expected to open within a couple of months at 36 N. Third St. in downtown Easton, chef and owner Marco Lu said. Read more here. 
Slate Belt happenings
'We're a big family': Staff, patrons emotional as beloved Northampton County tavern goes on the market
WIND GAP, Pa. – A Northampton County mom-and-pop-restaurant and bar has been a fixture in the Wind Gap community for more than 60 years. Now, Detzi's Tavern is up for sale. The place was listed on the market this week, and loyal patrons and staff alike are emotional about it.
Detzi's Tavern is known for its cheesesteaks, wings and other traditional bar foods. But the main dish that employees and loyal locals alike keep coming back for is love. Read more.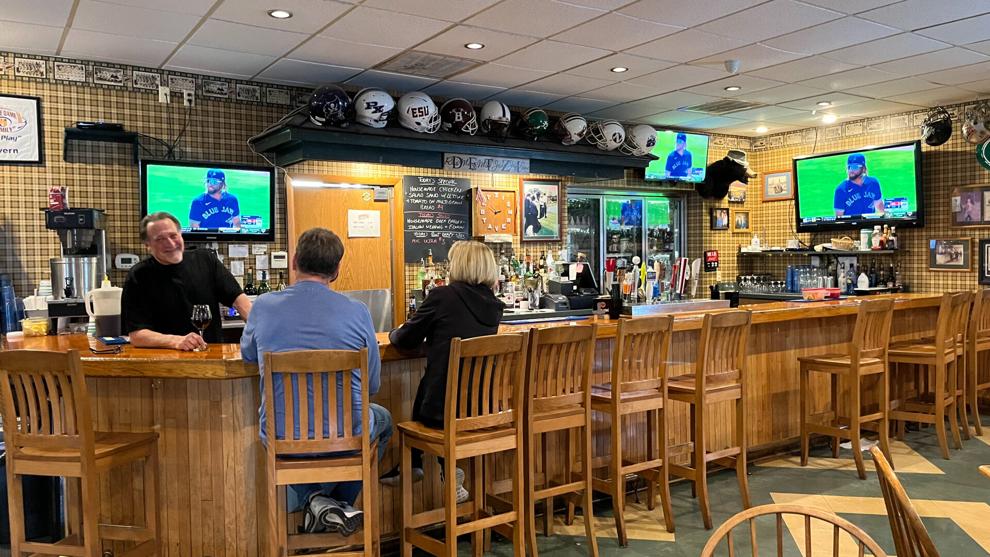 Hydroponic microgreens business sets opening date for first Lehigh Valley store
BANGOR, Pa. – A new spot for healthful, grown-on-site greens is blooming in the Slate Belt.
David Derkits, owner of Bangor-based nuHydro Farms, is expanding the business to include its first brick-and-mortar store at 32 Main St. in downtown Bangor.
Derkits has been operating the hydroponic farm – producing a variety of microgreens – for about a year out of a grow room in his home's basement. Read more. 
On-the-move businesses
Ahead of Merchants Square Mall closure, sports card and memorabilia business finds new home
EMMAUS, Pa. – A business selling sports cards and other collectibles is making moves in Lehigh County.
Championship Cards, a fixture at the Merchants Square Mall in south Allentown for 11 years, is in the process of moving to a new space in Emmaus as the longtime Allentown shopping destination nears its end later this month.
Owner John Reigner said he is in the process of moving inventory into the new East Penn Plaza space at 1301 Chestnut St. and the transition should be fully complete by April 1. Full story here.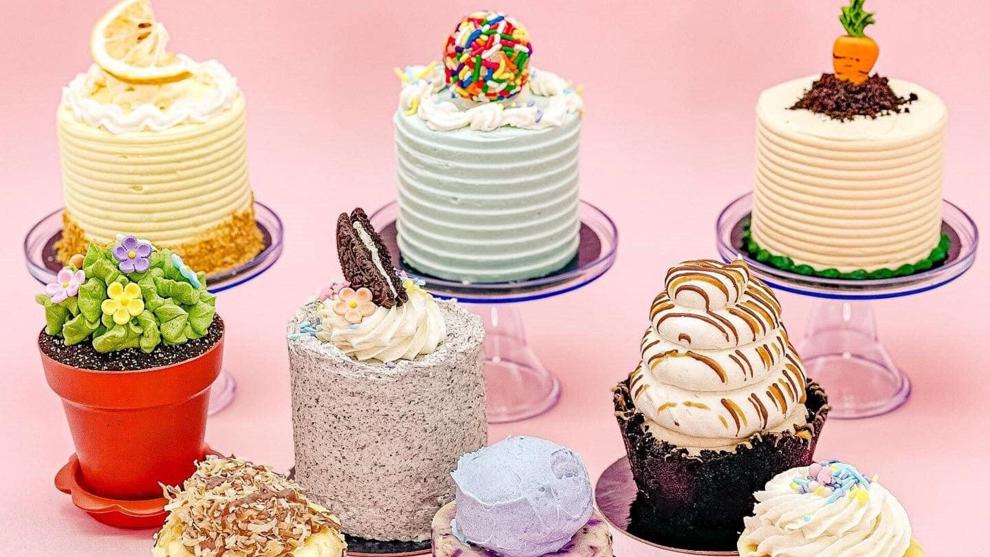 Popular bakery, cafe and flower shop making sweet strides with new Easton location
EASTON, Pa. – A business known for its unique mix of baked goods, flowers and coffee is making moves in downtown Easton.
Cake & Corolla, an artisan bakery, cafe and flower shop, is planning to relocate later this spring from its four-year-old storefront at 125 N. Third St. to a larger space a few blocks southeast at 118 Northampton St. Read more here. 
Lehigh County odds and ends
Burger chain Five Guys nearing completion of new Lehigh Valley restaurant
WHITEHALL TWP., Pa. – A fast-casual burger chain is beefing up its presence in the Lehigh Valley.
Five Guys, known for its hand-crafted hamburgers made from never-frozen beef and fresh-cut, boardwalk-style fries cooked in 100% peanut oil, is planning to open a new restaurant at 2409 MacArthur Road in Whitehall Township within the next few weeks. Read more.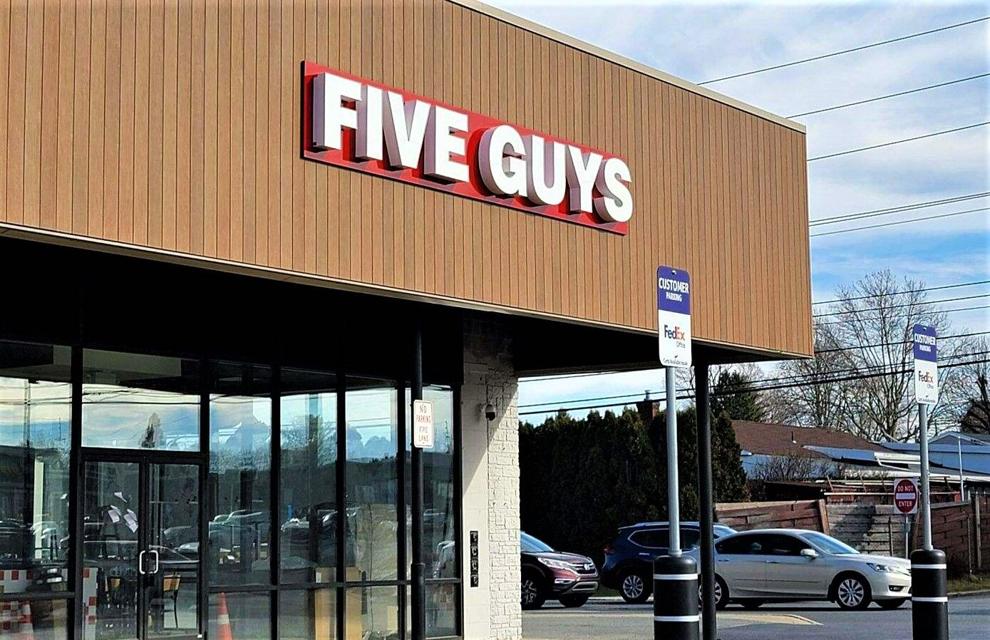 Another branch bites the dust: Wells Fargo to close West Tilghman Street location
SOUTH WHITEHALL TWP., Pa. – And another branch bites the dust, as digital banking gains popularity over bricks-and-mortar offices.
This time, it's Wells Fargo's South Parkland branch at 4797 W. Tilghman St. in South Whitehall Township.
Banks are closing branches across the U.S. as customers choose mobile banking, electronic payments and direct deposits over going to an office. Full story here. 
'We will miss you': Lehigh County art studio bids farewell
FOUNTAIN HILL, Pa. – A facility fostering creativity in artists of all abilities is saying goodbye in Lehigh County.
The Art Establishment, a community visual arts studio dedicated to serving the unique needs of artists, has closed after eight years of business at 945 Broadway in Fountain Hill.
The studio had been temporarily closed for the past few months as an owner recuperated from surgery, but that closure recently became permanent. Read more here. 
Berks, Bucks news
New Quakertown gym features modern equipment, smoothie bar, and no long-term contracts
QUAKERTOWN, Pa. – A new fitness facility is helping people lead healthier lifestyles in upper Bucks County.
The Phittest, featuring a wide assortment of cardio and weight training equipment, opened March 13 at 306 W. Broad St. in downtown Quakertown, owner Anthony Fiore said.
The renovated space, which was vacant for several years, previously housed H C Kulp Jewelers. Read more.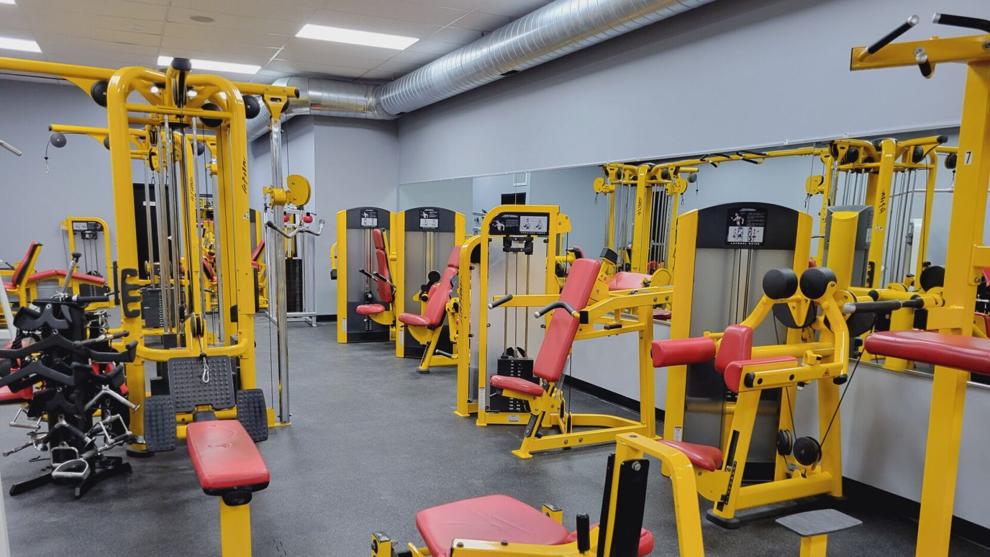 Longtime Exeter restaurant owner Effie Clauser to retire
EXETER TWP., Pa. — Through the doors of Effie's Charcoal Chef in Exeter Township, owner Effie Clauser hugs loyal customers. Clauser said she sold the business she has owned for the last 16 years and will be retiring.
"It was a hard decision, but this is happening very fast, the transition, so I've enjoyed what I've done all these years," said Clauser. Full story here. 
Bank of Bird-in-Hand expands its mobile network to Berks
JEFFERSON TWP., Pa. — Bank of Bird-in-Hand has taken the bus to the Bernville area, adding Berks County to its mobile service area.
The bank has four branches on wheels, serving 17 locations. The bus will be at Reifsnyder's Ag Center, 7180 Bernville Rd. in Jefferson Township on Wednesdays and Fridays from 9 a.m. to 4 p.m.
The GELT (Money) bus provides service in what are called "bank deserts," which are areas without a traditional branch. Gelt or geld means money in multiple languages. Read more here.